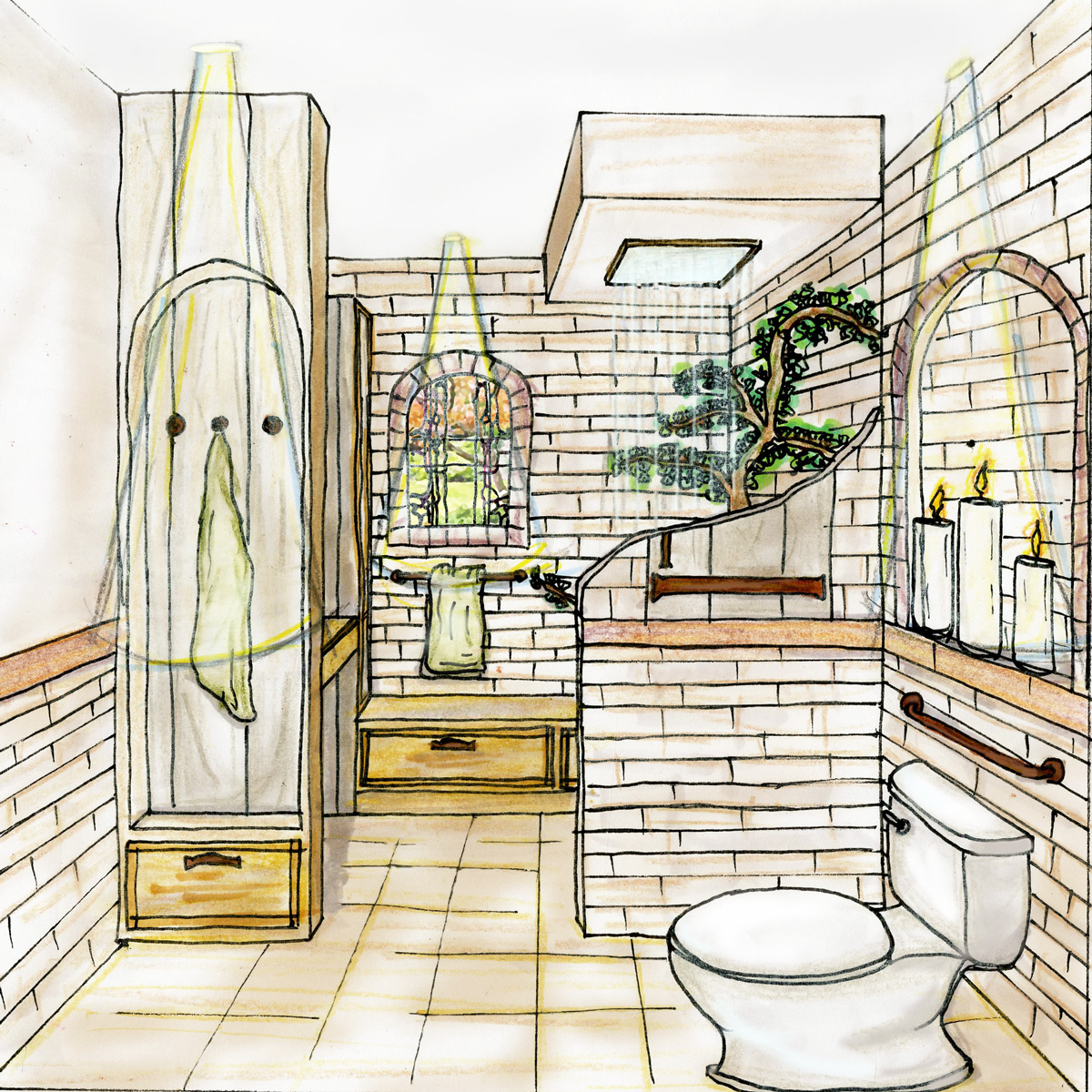 Cory & Alexis Springer want to remodel the mudroom into another full bath, so it will be convenient for guests when they come over. They want the remodel to stay as close to an authentic bathroom of her 1910 Arts & Crafts house as possible.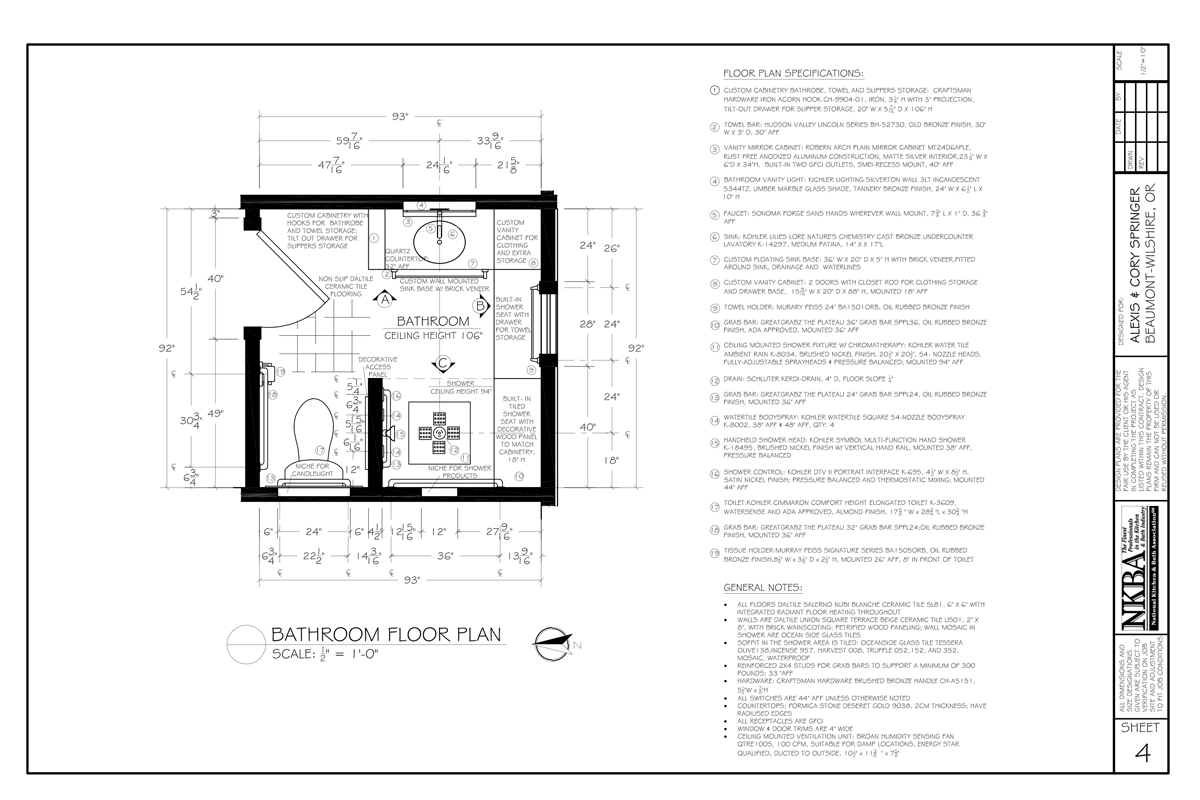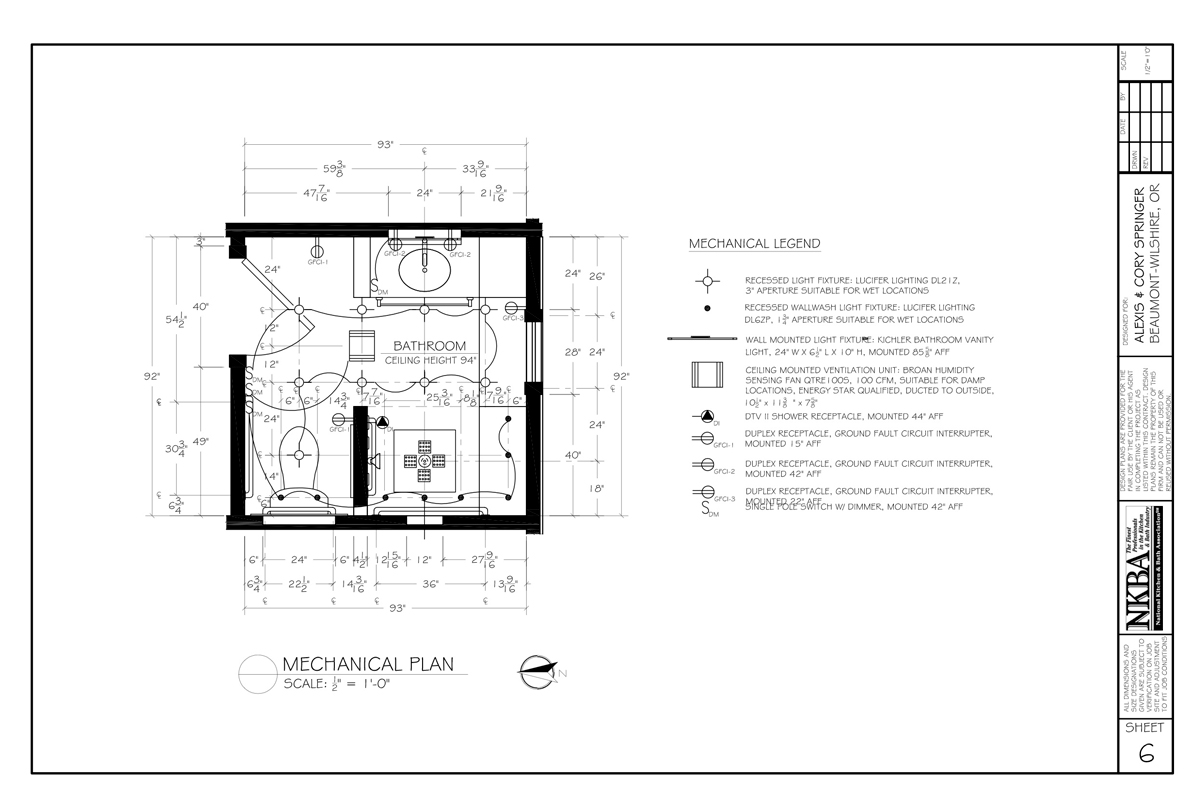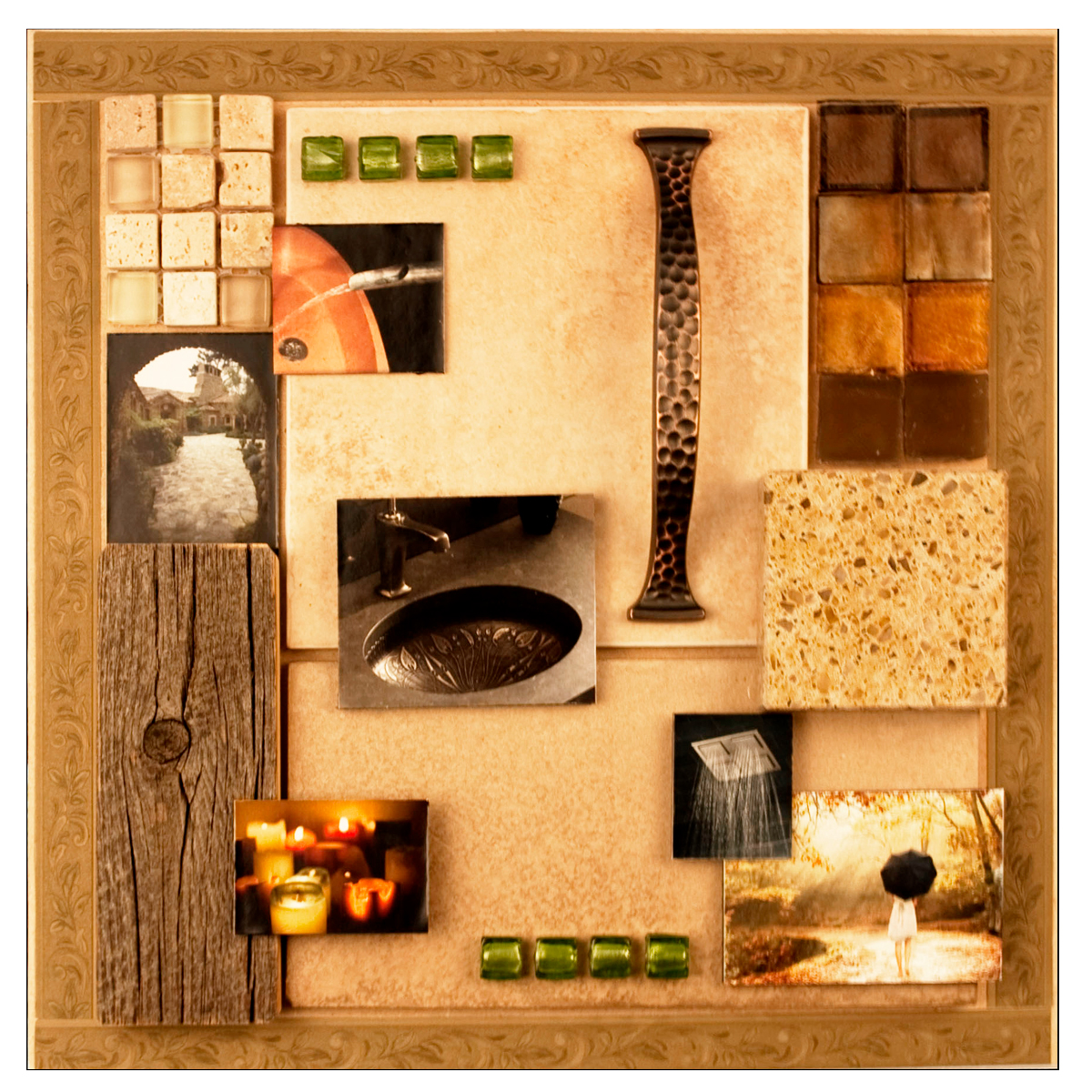 12x12 materials board includes: ceramic tiles for walls and flooring, mosaic tiles for tree mural, bronze hardware, petrified wood for millwork and cast iron sink.
This bathroom is designed to create an enjoyable aesthetic adventure, from the artistry and detail of the interior of the house to the exterior facade of the bathroom, and into a secret garden within the shower. This bathroom relieves the beauty of the gardens that provided a beautiful backdrop for the Arts and Crafts masterpieces displaying the hierarchy of form, of detail, and of feeling. Layered lighting creates a dramatic contrast of light and shadow and adds depth to emphasize the textures of the materials and finishes. Natural finishes blend nature into the harmony of the overall composition.