This kitchen was designed for Alexis and Cory Springer and their four children. The Springers purchased a 1910 Arts & Crafts "Single House" and want to maintain the historic fabric in style, finishes and modern touches into the remodel while maintaining the historic ambiance of the home.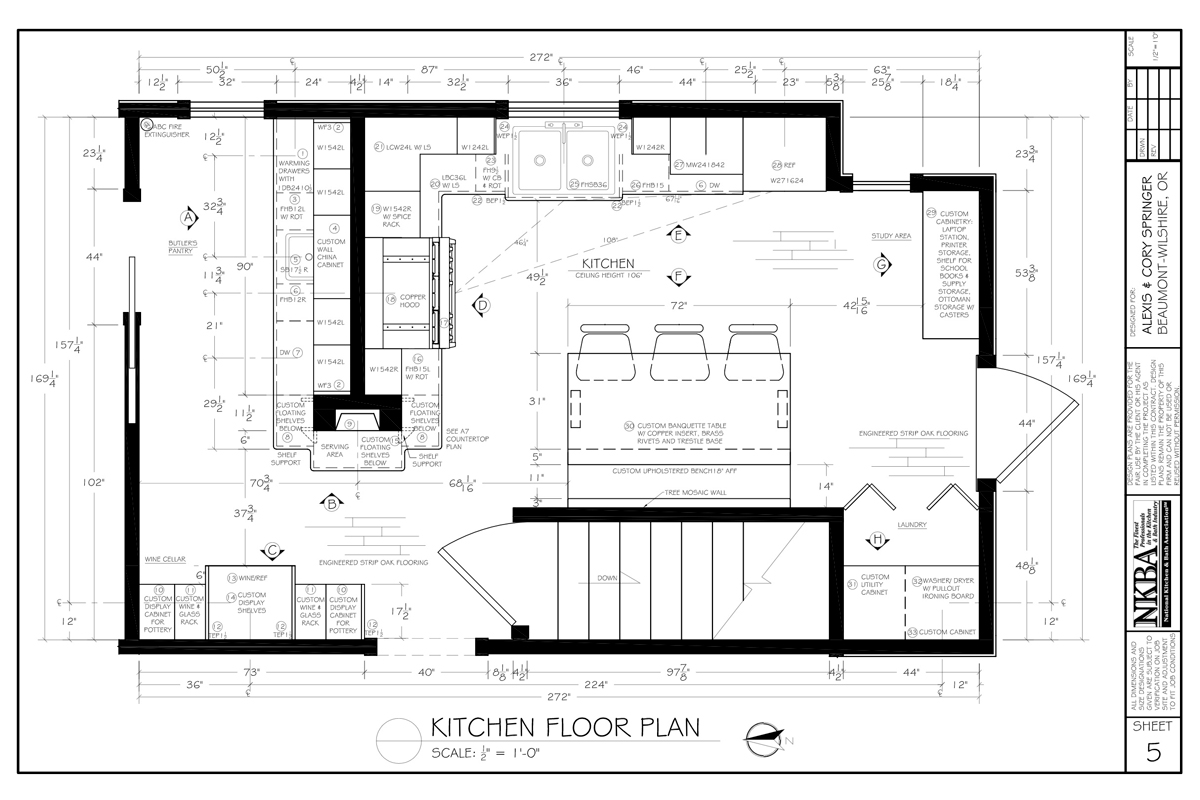 12x12 materials board includes: banquet upholstery & pillows, mosaic tiles & backsplash, solid bronze hardware, granite countertop and rift cut oak cabinetry.
"History combined with modern technology" is the central theme of the Springer's kitchen. The use of rectilinear forms and horizontal vertical lines create a strong sense of the Arts & Crafts period. The identity and integrity of the Arts & Crafts movement is reflected in the cabinetry, millwork design, and materials used. Layered lighting is achieved through the balance of task lighting, daylight and fireplace light to create a visual emphasis to the textures of the materials and finishes. The over-all loo of the kitchen is a grand tapestry of history and efficiency in style, fabric and space planning.